You will learn:
Agile Product Management

Value-Driven Development

Scrum Principles & Empiricism

The Scrum Framework

Product Backlog Management

Release Management

Product build-up

The relevance of user stories

Setting and achieving strategic product goals

Release strategies and planning with Scrum

Estimating and prioritizing requirements

Forecasting capability with Scrum

Product development involving multiple teams

The total cost of ownership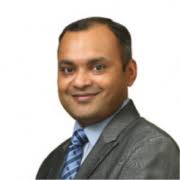 Hiren Doshi, PST, The Instructor & Coach
Hiren Doshi, Author, Scrum.org Professional Scrum Trainer and coach, is a Scrum enthusiast and an agent for organizational change.
He has a distinguished 22-years career in leading the full life cycle software development of which.
He has facilitated over 50 Scrum.org workshops on PSF, PSM, PSPO and SPS and trained over 1200 participants.
Thanks for submitting your information! Please continue with the checkout process.