The Professional Agile Leadership Essentials (PAL-E) is a 2-day hands-on workshop that uses a combination of instruction and hands-on exercises to help managers and other leaders who work directly with agile teams understand how to best support, guide, and coach their teams to improve their agile capabilities. The workshop provides a foundation for the role that leaders play in creating the conditions for a successful agile transformation. Leaders and managers are critical enablers in helping their organizations be successful, yet the role of leaders and managers in an agile organization can be quite different from what they are used to. This workshop uses a combination of instruction and team-based exercises to help participants learn how to form and support agile teams to achieve better results, and how to lead the cultural and behavioral changes that organizations must make to reap the benefits of an agile product delivery approach.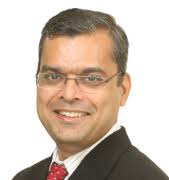 Punit Doshi, Scrum.org PST, The Instructor
Punit has 19+ years of IT experience and has been practicing agile for over 6 years. He is currently working with top notch management consulting firm to assist a large investment bank in their Agile Transformation journey. He has played the role of Scrum Master and Agile coach at a large US bank and has passion for Enterprise Level Agile Transformation. He has worked in different industries (Finance, Insurance, Healthcare, Publishing and IT Research) at different levels (Software Developer to being a Change Agent). Punit strongly believes in the mission to improve the profession of Software Delivery. He is an avid reader and considers himself as a perpetual student.